XVIIIth ESPU Educational Course
From Friday 09 September 2022
To Saturday 10 September 2022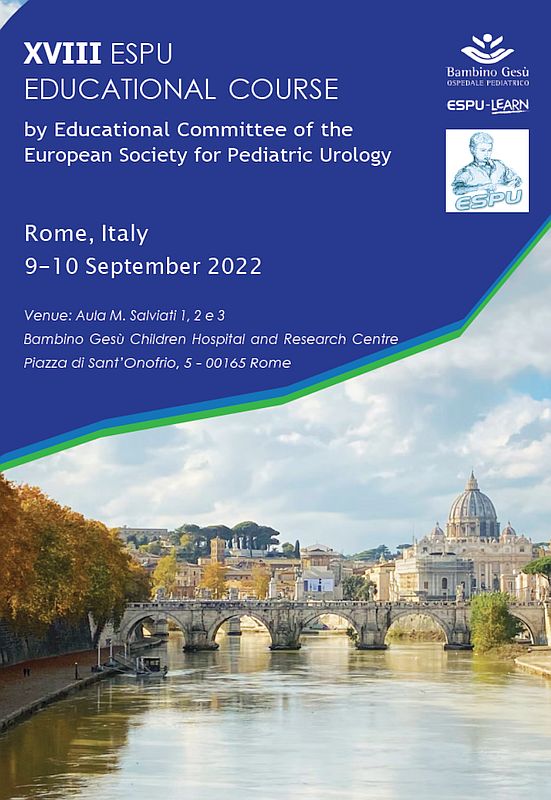 Dear Colleagues,
After two years of confinement and restrictions, on behalf of the ESPU Educational Committee, we have the pleasure of inviting you to the 18th Educational Course in Paediatric Urology.
The course will be face to face and will be held in Bambino Gesù Children Hospital and Research Centre in Rome, Italy.
The course will last 1 and half day and will touch all the major topics of pediatric urology. The program will include formal presentations alternated with pre-recorded videos on the most common surgical procedures for each discussed condition.
Every day will end with a case discussion like the one taking ,place during the FEAPU exam. Ample space will be allocated to discussion.
We hope the Course will provide an excellent overview of the basics in clinical decision-making and treatment of major paediatric urology conditions and be a specific training for those who aim to undertake the FEAPU exam.
Marco Castagnetti (Local organizer)
Gundela Holmdahl (Chair of the EC)
---
Limited to 70 participants.