Dear Young Pediatric Urologists!
We hope that with this webpage we will be able to create a place for us all to communicate and to organize an exchange of thoughts as well as people across different pediatric urologic fellowship programs.
This blog is intended as a log to document what we are doing and how we are developing. Therefore I will begin to tell the story from the very first idea on until the launch of this page in June 2014.
It all began at the ESPU course 2013 in Aarhus when Anne-Françoise and Bernhard Haid first met. The course featured great faculty and contained a lot of pediatric urologic topics, albeit mostly basic stuff.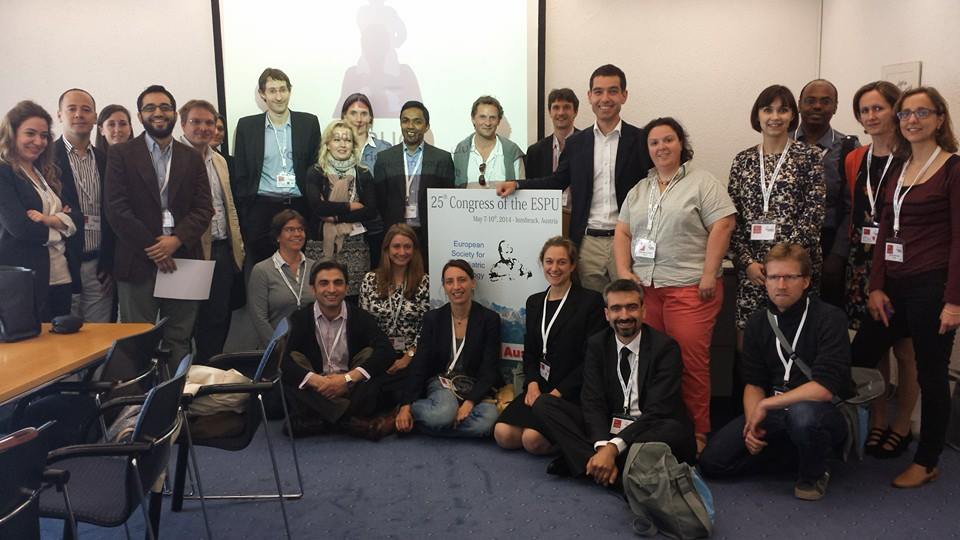 Generally we were happy about that but then we wondered how many fellows would share our wish for an opportunity to get to a different department for a while, being exposed to different techniques and having the chance to contribute to scientific exchange among the training centers. We talked about how nice it would be to have a platform to connect with other fellows and discuss scientific and other problems and interests.
Additionally we felt the need to bring something in to the program instead of being consumers only.
Then we filed an application for an official fellows club which was confirmed 01/2014, afterwards we started collecting email addresses and shape our ideas about what and how we wanted to do things. At ESPU 2014 in Innsbruck we quite spontaneously organized a meeting and launched our Facebook page as well as our first newsletter. We were invited to the program directors meeting and had an opportunity to present our ideas. The reactions of our colleagues were very positive and the number of subscribers to the newsletter rose continuously.
Bernhard Haid / Anne-Françoise Spinoit