EMERGENCY NGO: ABOUT US
EMERGENCY is an independent, neutral international organisation, founded in 1994 to offer free, high-quality medical and surgical treatment to victims of war, landmines, and poverty. EMERGENCY promotes a culture of peace, solidarity, and respect for human rights.
Since 1994, EMERGENCY has worked in 18 countries, building hospitals, surgical centres, rehabilitation centres, paediatric centres, First Aid Posts, healthcare centres, fixed and mobile clinics, outpatient clinics, a maternity centre, and a centre for cardiac surgery.
Over the past 25 years, more than 11 million people around the world have received free, high-quality medical treatment and assistance thanks to EMERGENCY's work.
EMERGENCY is currently working in Afghanistan, Eritrea, Iraq, Italy, Sierra Leone, Sudan, Uganda and Yemen (start-up phase).
We Provide Free, High-Quality Medical and Surgical Care
We provide healthcare to those who would have little or no access to it otherwise; those most in need. We believe that everyone should have access to life-saving treatment: this is why the medical care that we provide is always free-of-charge and of the highest standard. We don't discriminate: we guarantee treatment to anyone that needs it regardless of their religion, ethnicity, gender, background or political opinion.
We Build Healthcare Facilities
We build and renovate healthcare facilities in countries affected by conflict, whose health systems have often been weakened by war and lack of investment. We want to sustainably contribute to the livelihoods of local communities by helping to rebuild local healthcare infrastructure. That's why we transfer complete control of our facilities to local health authorities once they achieve operational independence.
We Train Medical Staff and Support Local Communities
EMERGENCY works in countries where the numbers of specialist staff are well below the minimum required, and where training programmes are either wholly lacking or limited to only a few specialities. EMERGENCY works with healthcare and education systems that struggle to train medical personnel in order to create new generations of doctors and medical staff, and improve standards nationwide.
EMERGENCY's training exists on many levels. To begin with, EMERGENCY invests in specialist training for doctors and nurses, through agreements with educational institutions and health ministries.
EMERGENCY helps set up and improve specialisation courses, and hosts students training to be doctors and other medical workers at its healthcare facilities.
Alongside its specialist training, EMERGENCY also offers an on-the-job programme for medical and non-medical staff, with theoretical and practical lessons taught by highly qualified international workers.
Training improves local staff's professional skills and gives them the expertise to manage healthcare facilities to international standards. Our training programmes are also open to auxiliary workers, from blood banks, diagnostics laboratories, and radiology, physiotherapy, and biomedical departments, with a view to quick diagnoses for patients and prompt medical responses to emergencies. Thanks to our training programmes, on-site and permanent, local staff can provide a continuity of care to the patients both at our hospitals and other healthcare facilities in their own countries or abroad, ensuring our work is sustainable and can be replicated elsewhere. Healthy people are a prerequisite for growth and development of a community.
Strengthening health professionals' skills in that community means it can meet its people's needs self-sufficiently. This helps the entire national healthcare system strengthen.
THE SURGICAL AND PAEDIATRIC CENTRE
Programme Data
Location: Anabah, Panjshir Valley
Start of clinical activities: December 1999
Activities: Surgery for war victims, emergency surgery, general surgery, traumatology, internal medicine, paediatrics.
Bed spaces: 78
Facilities: Accident and emergency, clinic, 2 operating theatres, sterilisation, intensive care, wards, physiotherapy, radiology, laboratory and blood bank, pharmacy, classrooms, playroom, technical and support services.
Local staff members: 378
Medical and surgical outpatient consultations: 329,774
Medical and surgical admissions: 43,554
Surgical operations: 38,372
Paediatric outpatient consultations: 191,884
Paediatric admissions: 14,520 (Data correct as of December 2020)
EMERGENCY's Anabah Surgical and Paediatric Centre, in the mountainous Panjshir region, was the first EMERGENCY facility established in Afghanistan. In 1999 EMERGENCY converted a former barracks into a surgical center for war victims. In order to meet the needs of the local population, the center progressively expanded its activities and admissions criteria to include emergency surgery, general surgery, trauma care, internal medicine, and paediatrics. It is the only hospital in a vast area with a population of approximately 250,000 people. In 2015 alone, EMERGENCY doctors and nurses treated 39,000 people. Each and every month throughout 2016, our staff performed over 1,300 surgical procedures (43 per day) and over 650 medical consultations (20 per day). Of these, 7% of consultations and 22% of operations were a direct result of war-related injuries. An average of 130 patients per day were seen throughout 2017. In 2019, we performed an average of 260 surgical operations a month. As of June 2020, the Surgical and Paediatric Centre has carried out 502,890 outpatient consultations and has performed 36,890 surgical procedures.
In 2003, to respond to the needs of one of the most vulnerable categories – pregnant women – EMERGENCY opened a Maternity Centre, the only specialised and free of charge in the area. Connected to the Hospital, there is a network composed by 18 First Aid Trauma Posts and Health Centres, located in the most isolated villages of the valleys and surrounding provinces. In these structures, the patients can benefit from basic healthcare, first aid and a referral service 24/7 to transfer patients in need to be hospitalised. Since the beginning of its intervention in Afghanistan, EMERGENCY has combined the direct provision of services with the training of the Afghan medical staff in order to ensure the sustainability of the programme and contribute to the enhancement of the national health system. For this purpose, in 2001 EMERGENCY started a collaboration with the Post Graduate Department (hereinafter PGD) of the Ministry of Public Health (MoPH) and now the Anabah Hospital is recognized by the MoPH as Training Centre for the residency specialization programme in General Surgery, Gynaecology, Obstetrics and Paediatrics.
WORK WITH US IN PANJSHIR
TYPE OF CONTRACT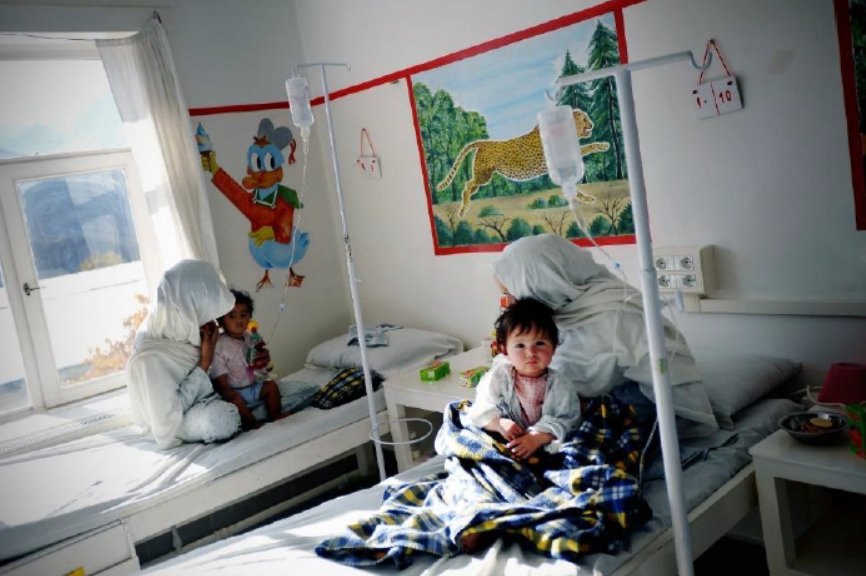 Paid – 6 months stay including a period of leave to be taken at the end of the mission in agreement with the Medical Coordinator.
EMERGENCY contracts include:
monthly salary based on a standardised salary scale for the role;
incentives for successive or long duration missions;
travel expenses, board and lodgings;
insurance cover (liability, health and accident insurance);
a period of paid leave to be taken at the end of the mission.
It will usually be necessary to ask your employer for a period of unpaid leave in order to work for EMERGENCY.
This role requires complete and autonomous management of urologic surgical procedures mostly focused on open surgical treatment of urological stone diseases. Experience in General and Emergency Surgery will be considered as additional asset.
BACKGROUND
AFGHANISTAN has a very wide range of climatic conditions from freezing mountainous areas to hot deserts; there is a great difference between temperature and humidity in various parts of the country. Consequently, two of the widespread influencing factors of urolithiasis, namely, climate and geographical location, are present in this region. The dietary habits may also contribute to the incidence of urinary stone diseases: decreased intake of water which is often one third of the normal recommended amount, decreased total protein (especially of animal origin), and increased intake of starchy food with high oxalate content have been detected in study population.
MAGNITUDE OF THE PROBLEM - PANSHIR AREA
Data on incidence as a national statistic is not available.
Incidence derived by extrapolating operating room statistics to population most likely varies from 5 to 10/100000 with 32-33 % of all stone disease thought to occur in the paediatric age group.
SURGICAL MANAGEMENT EMERGENCY SURGICAL HOSPITAL
In Panjshir EMERGENCY Hospital about 20% of the all consultation in the surgical OPD are related to urinary stones diseases.
Given the poor access to care, and silent stones, it is not surprising that many patients still present with pyelonephritis, pyonephrosis, perinephric abscess, xanthogranulomatous pyelonephritis. When patients have to travel over long distances to reach a hospital, the chances of renal failure increase.
Late presentations with obstructed renal units range from 5% to 10%
Available laboratory, and radiological tests for diagnosis of urolithiasis included
Urine analysis
Blood test
Plain X-ray KUB (kidneys-ureters-bladder)
Ultrasonography (US)
Intravenous urogram (IVU) still remain in the Hospital the "gold standard" for detection of urinary obstruction
Contrast CT spiral CT, non-contrast CT studies (NCCT) is not available in Emergency Hospital
MR nephroureterogram is not available in Emergency Hospital
Patients who need urgent treatment are admitted to the Hospital.
Patients with obstructed stone disease selected for surgery are booked for elective procedure after outpatients investigations.
Due to the burden of surgical diseases (elective and urgent), only 1 urological procedure is scheduled every day. This leads to an unavoidable long surgical waiting list.
All patients undergo OPEN SURGERY as the facilities for minimally invasive surgery (MIS), uretroscopic surgery and extracorporeal shock wave lithotripsy (ESWL) are e not available in the Emergency Hospital and Panhir area.
Cystolithotomy is the most common surgical procedure performed, especially in children, follow by pyelolithotomy and open ureterolithotomy.
DUTIES AND REPONSIBILITIES
All EMERGENCY international personnel are expected to know and follow the hospital admissions criteria, guidelines, protocols, and the diagnosis and treatment standards in use in the Centre, and to ensure the correct compilation of clinical records and statistics in both computer and paper formats.
The main duties and responsibilities of the international Urologist are:
performing-supervising urologic surgical procedures mostly related to stone diseases;
participation in the post-operative care and clinical management of surgical patients;
mentoring of resident physicians (where present);
assisting in clinical research and record keeping as required by the scientific programmes of the specialist sector of the Medical Division of EMERGENCY.
Clinical activity and decisions regarding patient treatment must always be discussed and shared with the Medical Coordinator, national and international medical and surgical colleagues, and the national and international nursing personnel.
MANAGEMENT AND TRAINING OF LOCAL PERSONNEL
Clinical activities and patient care are always carried out alongside and in collaboration with local personnel, who thus benefit from training in the field. There is also provision for more specific teaching activities, managed by the international specialists, in accordance with the clinical protocols in use and as agreed with the Medical Coordinator.
SPECIFIC REQUIREMENTS
Medical Degree and current professional registration on the medical register of your Country of residence;
Specialisation in Urology with at least 5 years' relevant professional experience as first surgeon; expertise in open surgical management of urolithiasis in children and adult;
Previous experience in general and Emergecy Surgery will be considered as additional asset.
HOW TO APPLY
For any further information or to apply please contact:
Chiara De Gioia
HR Recruiting & Selection Manager –
EMERGENCY ONG (Milan)
This email address is being protected from spambots. You need JavaScript enabled to view it. or fill in the on-line application form linked to our website: https://en.emergency.it
Other contacts for reference:
Prof. Manzoni This email address is being protected from spambots. You need JavaScript enabled to view it.
Gina Portella This email address is being protected from spambots. You need JavaScript enabled to view it.