30th ESPU Congress - 2019 - Lyon, France
From Wednesday 24 April 2019
To Saturday 27 April 2019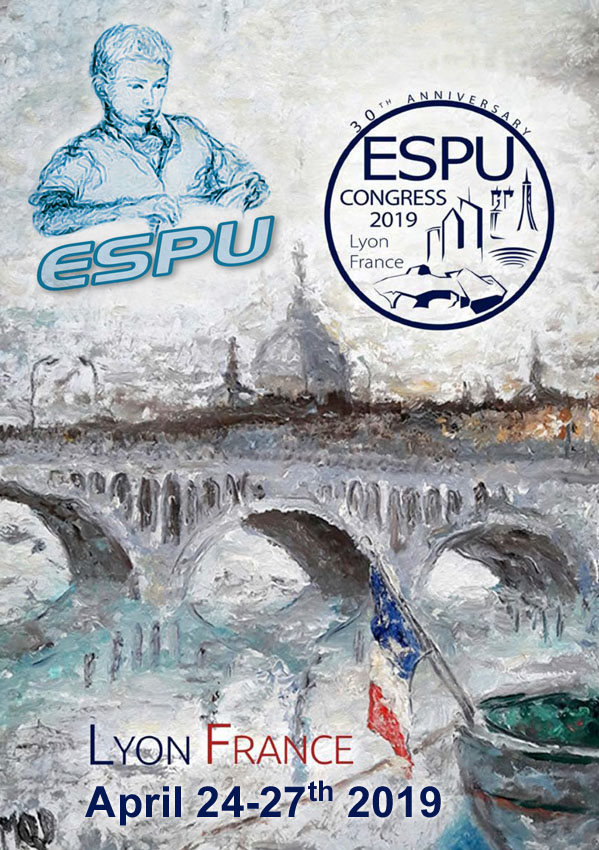 Important Dates

Congress: April 24th-27th, 2019

On-line registration deadline is April 7th, 2019 at 23:59 (Paris time zone)
https://congress2019.espu.org/registration


e-Poster submission deadline is April 1st, 2019 at 23:59 (Paris time zone)


All authors with abstracts accepted as "Poster with presentation" are requested to use their "abstract submitter" account to connect to https://www.espu.org/olas/index.php?mid=16 to upload their e-Posters as PDF files.

Please do not hesitate to use this poster template to create your e-Poster with PowerPoint, then save the final document as a PDF.
The file format to send us your file is only a single page PDF with 16/9 or a 4/3 size ratio.

Please note:

There will be no display of paper posters.
There will be no TV screens or computers at the congress to view the e-posters. The only way to look at the e-Posters will be to use your computer, a tablet or the mobile app.
The e-Poster file is not the file that you will show during your presentation on stage.