XIX ESPU Educational Course in Paediatric Urology
From Friday 20 October 2023
To Saturday 21 October 2023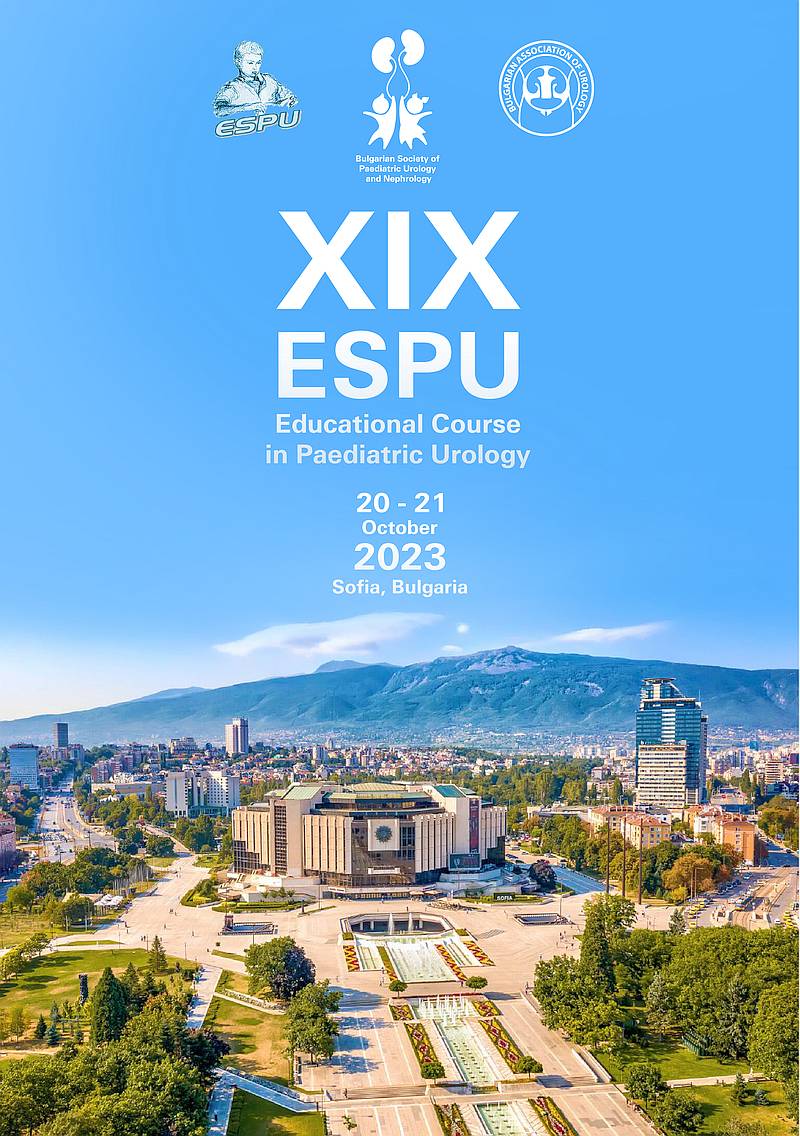 On behalf of the ESPU Educational Committee we cordially invite you to the 19th Educational Course on Pediatric Urology.
During one and a half day we will present and discuss the major topics of pediatric urology. The course will give you an overview of the basics in clinical decision making and treatment. The program includes short presentations and pre-recorded videos of surgical procedures. We will have plenty of time for case discussions, similar to those that take place during the FEAPU exams.
All pediatric surgeons and urologists in training, fellows in pediatric urology and everyone who is interested and dealing with congenital and acquired disorders of the genito-urinary tract are welcome.
Gundela Holmdahl (chair of the Educational Committee)
Emil Atanasov (Local organizer)
Faculty:
Local organizer: Emil Atanasov
Educational committee:
Gundela Holmdahl
Alfredo Berrettini
Anna Bujons
Rafal Chrzan
Marcel Drlik
Parviz Hajiyev
Anja Lingnau
Matthieu Peycelon
Anne-Françoise Spinoit
Alexander Springer
Alex Turner
---