Course in Operative Paediatric Urology (COPU) 2023
From Saturday 27 May 2023 - 08:00
To Monday 29 May 2023 - 18:00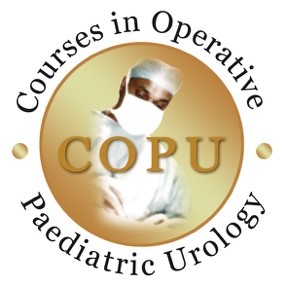 The COPU has been established since 2005 to meet the needs of specialists in paediatric urology, irrespective of their background in adult urology or paediatric surgery. The course has been successfully run over many years from 2005-2019, in Leeds, UK as well as centres across Europe and Africa. The success of the COPU course together with the Urology boot camp contributed to the RCS accreditation of Leeds surgical training in 2019.
There has been a gap of few years due to various reasons including Covid pandemic. However, the pandemic has also highlighted the potential of the digital age with virtual interactions made seamlessly possible to interconnect across centres globally. Hence the 2023 COPU course will aim to run across both formats i.e. physical attendees in Leeds and streaming to those who are unable to travel. This will allow us to extend the training opportunities to our colleagues at centres across Africa.
The interactive course over three days will aim to meet the needs of trainees whilst also provide a valuable and stimulating update for consultants in these specialities.
Delegates will be able to interact with the operating surgeons via closed circuit link and the faculty will facilitate the discussion and provide a lively, expert commentary on the key points of the operations being demonstrated.
The live surgery and pre-recorded videos will include informative discussions on indications, consent, aftercare, complications and alternative techniques and options. This important aspect of the course will cover the relevant topics for the Intercollegiate examinations in Urology and Paediatric Surgery (FRCS Urol and FRCS Paed).
This operative course has been designed to complement the highly successful BAPU theory course held annually in Cambridge.
We would like to thank our sponsors for their support.
ORGANISING COMMITTEE
CHAIR: PROF RAMNATH SUBRAMANIAM
CO CHAIR: MR. ALEX TURNER (PAEDIATRIC UROLOGIST)
MR. STEVE PAYNE (UROLINK AND BAUS REP)
MR. SHEKHAR BIYANI (MEDICAL EDUCATION LEEDS)
MISS. ANNA RADFORD (CASE MATERIAL PREPARATION)
RACHEL BINNS (ADMINISTRATIVE COORDINATOR)
JACK HOLMES (TECHNICAL COORDINATOR)
Supported by: MR. SYED SALAHUDDIN AND MR. ANAND UPASANI
DEPT OF PAEDIATRIC UROLOGY, LEEDS
INVITED FACULTY
MISS NAIMA SMEULDERS, PAEDIATRIC UROLOGIST GOSH, LONDON …. Accepted
MR. STEVE PAYNE, ADULT UROLOGIST, BAUS & UROLINK…. ACCEPTED
MR. SHEKHAR BIYANI, ENDOUROLOGIST, MEDICAL EDUCATION LEEDS
MR. LIAM MCCARTHY, BIRCMINGHAM CHILDRENS HOSPITAL, PRESIDENT BAPU …. Invited; pending confirmation
Others To be decided.
---
PROGRAMME
Monday 27th to Wednesday 29th May 2023, 8am- 6 pm
TOPICS TO BE COVERED DURING THE COURSE:
Day 1
FORESKIN PROCEDURES FOR PHIMOSIS AND BURIED PENIS
MANAGEMENT OF PALPABLE AND IMPALPABLE TESTIS
HYPOSPADIAS AND DSD
Day 2
MANAGEMENT OF PELVIURETERIC JUNCTION OBSTRUCTION
MANAGEMENT OF VESICOURETERIC REFLUX
MANAGEMENT OF VESICOURETERIC JUNCTION OBSTRUCTION
Day 3
BLADDER RECONSTRUCTIVE SURGERY INC. MITROFANOFF, ENTEROCYSTOPLASTY, DETRUSOROTOMY
MINIMAL INVASIVE TECHNIQUES IN PAEDIATRIC UROLOGY INCL ROBOTICS WILL BE ADDRESSED AS RELEVANT TO EACH OF THE ABOVE TOPICS
Course Dinner: Tuesday 28th
---
Due to the nature of live surgery and the unpredictability, only a handful of procedures can be demonstrated live and therefore the COPU course has developed well edited videos that will allow us to cover the spectrum of topics outlined as above.
The final list of live procedures can be reliably outlined mid-February 2023, 6 weeks before the event. The outline above is only a guide and could be altered depending on circumstances nearer the time but we will endeavour to cover wide range.
The number of places will be restricted to 30 physical and 30 virtual attendees. The virtual attendees will be strictly vetted to ensure the confidentiality and security of the transmissions due to the nature of some of the procedures demonstrated in keeping with governance of the Leeds Children's hospital.
Details regarding registrations etc and admin process will be available shortly on this page.
CME/CPD accreditation application is in progress and delegates will be updated when completed.